With camping season just getting started, there's no better time to get your RV in for service than today! Schedule your RV service with Van City RV today and get your fifth wheel, travel trailer, or motorhome ready for the campground! Don't miss out on the memories; schedule today and start planning your next vacation.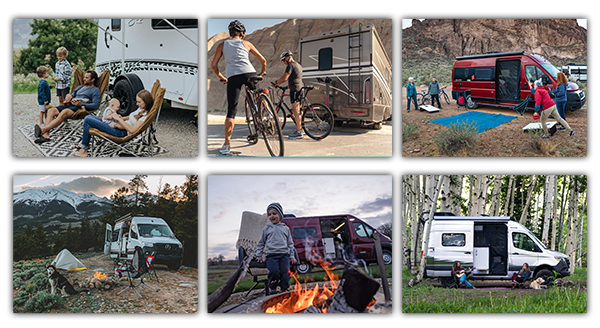 Services We Offer
Whether you just need to get your RV dewinterized and ready for a spring camping trip, or you're looking to have a part replaced or schedule yearly maintenance, we can help! We offer full-service RV maintenance from an experienced service team that will ensure you are ready for your next adventure in no time! Contact us today if you need replacement parts or a roof inspection.
Don't wait to get your RV ready for the spring; schedule your RV service today. We'll help you get out to the campground with your family with an RV that is ready for anything. Get your RV dewinterized, just call and schedule today!
Find Your Perfect RV
If it's time to upgrade your RV for something that will fit your family's needs better, fill out our online form and see how much you can get when you trade-in your RV. Whenever you trade-in your RV, we'll help you find the perfect upgrade with features like a bunkhouse, outdoor kitchen, or a Murphy bed to fit all of your must-have amenities.
Contact us today to order your new RV