At Van City RV, we're proud to announce the new line of TrailManor travel trailers coming soon to our Colorado Springs location! These trailers are great for your fuel efficiency, easy-to-tow, and feature ample storage space. Find out more about the features that set these campers apart in this TrailManor travel trailer review.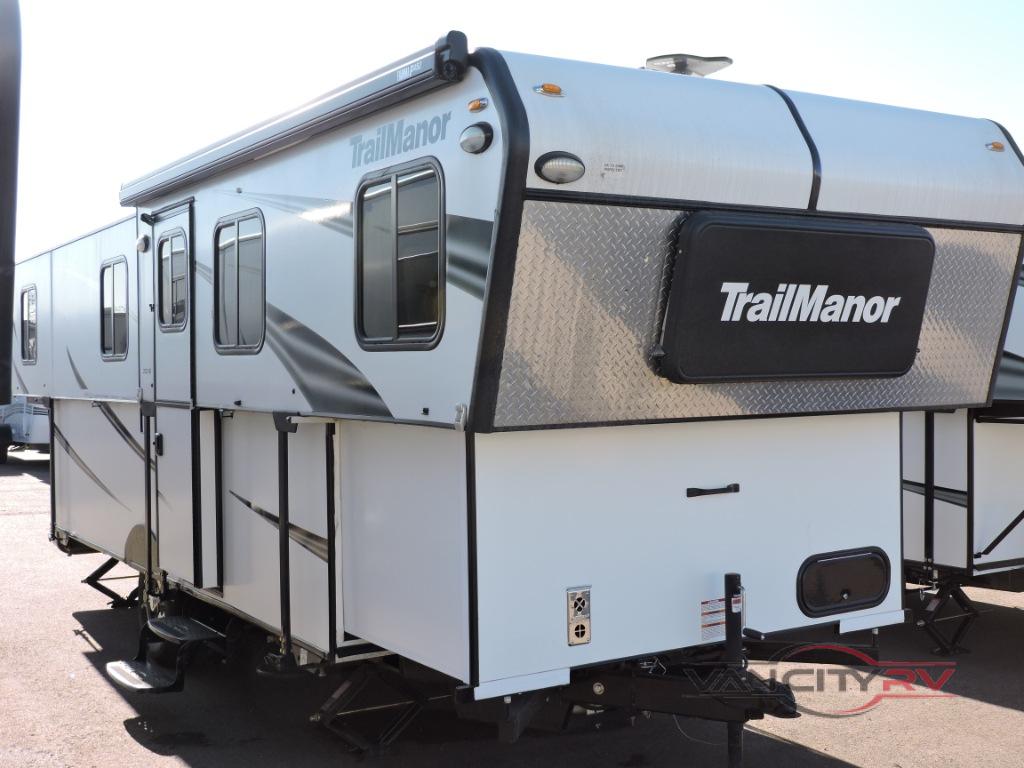 Fuel Economy
Some of the crucial benefits to the TrailManor travel trailer design is that they are easy-to-tow, light-weight, and provide better fuel economy than other travel trailers.  This model has a dry weight of just 3,386 lbs and a hitch weight of 280 lbs, which makes it easy to haul behind an SUV or even a minivan with the proper equipment.  Additionally, this 22ft travel trailer is so light-weight that it only takes one extra gallon of gas per 100 miles to tow a TrailManor!
Built to Last
Another key feature of the TrailManor travel trailers is their hearty construction.  The founder of this brand wanted to ensure that the trailers were built to withstand the tests of time and hold their long-term value.  The 2″ x 5″ tubular steel chassis frame gives you the peace of mind you deserve about the stability of your trailer. The three-inch thick floors and aluminum underbelly provide lighter-weight durability that you can count on.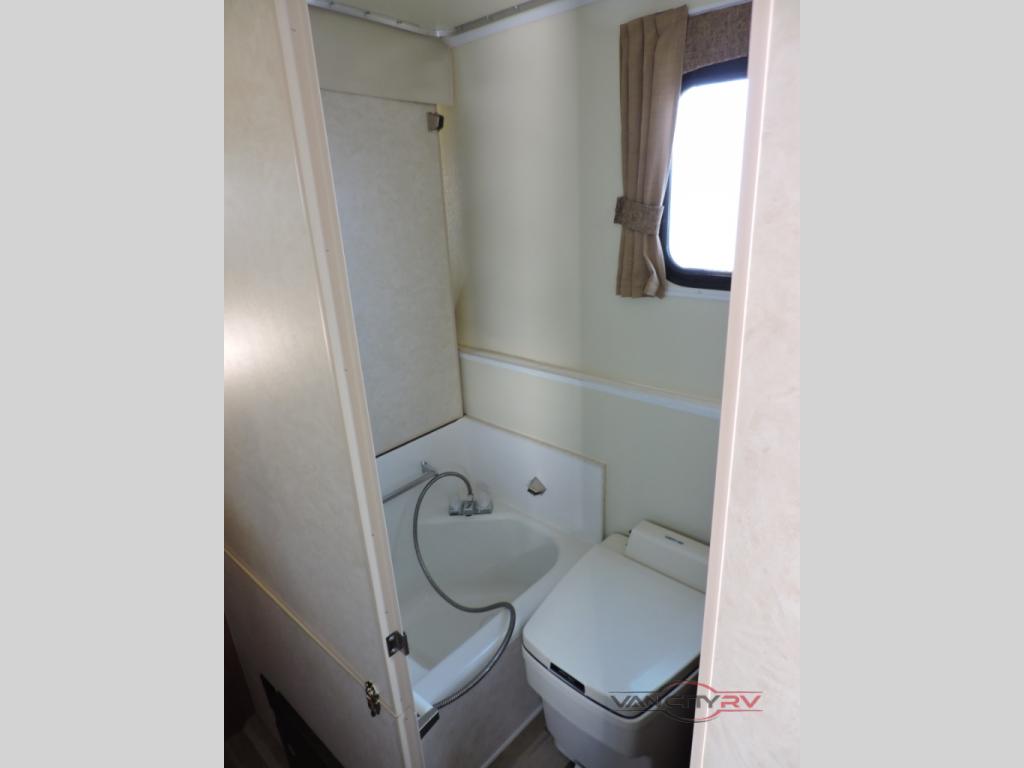 Easy Storage 
If you're looking for a travel trailer that is easy to store during the winter months or whenever you're between camping trips, then the TrailManor is the right choice for you!  The compact design allows this trailer to fit comfortably into your garage when it's not in use.  When you're ready to venture out again, the setup time is only two minutes once you reach the campground.  The pulls allow you to open the top and extend the slide with ease!
Interiors
Inside, you'll find everything you need for a cozy vacation anywhere you go!  The kitchen has a three-burner stove, folding booth dinette, and ample counter space.  Plus, you'll love the upgraded king bed in the rear of the trailer that makes it easy for you and your loved one to get a good night's sleep anywhere you go.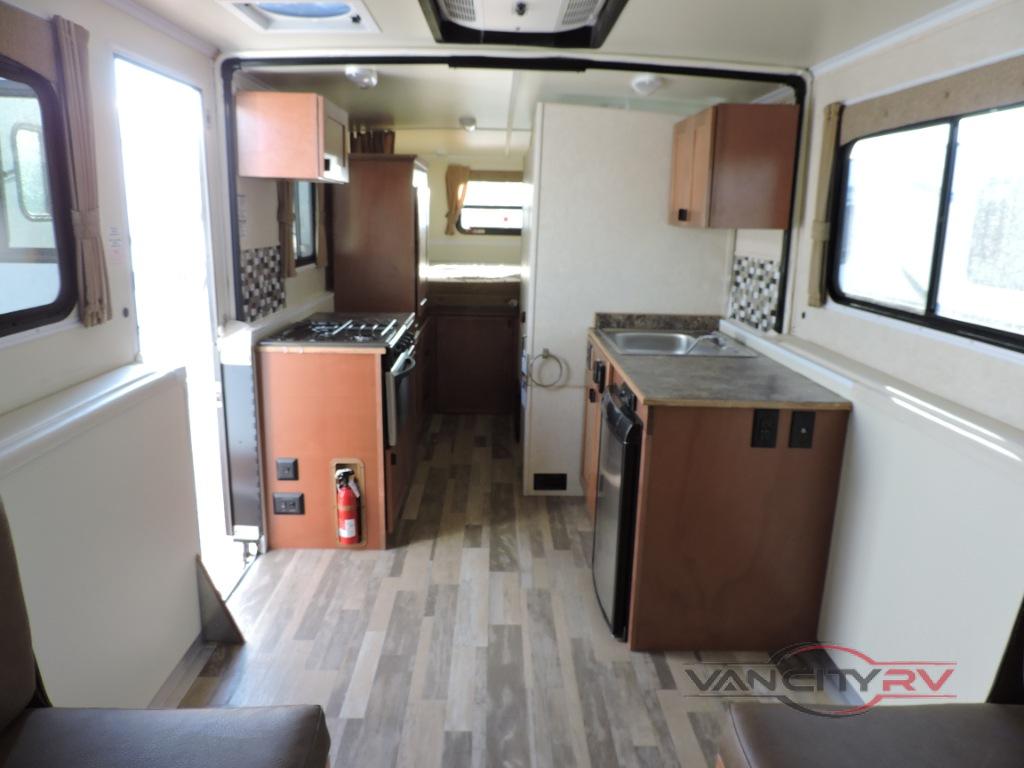 Don't miss your chance to get ahead of the crowd and order one of the TrailManor travel trailers today! Just contact us.