Start writing your story in one of the Storyteller Overland class B diesel motorhomes from Van City RV.  In this Storyteller Overland class B diesel motorhome review, we'll take an in-depth look at three of the features that you'll love having with you wherever you travel.  Learn about the three floorplans that will take you on your next adventure below.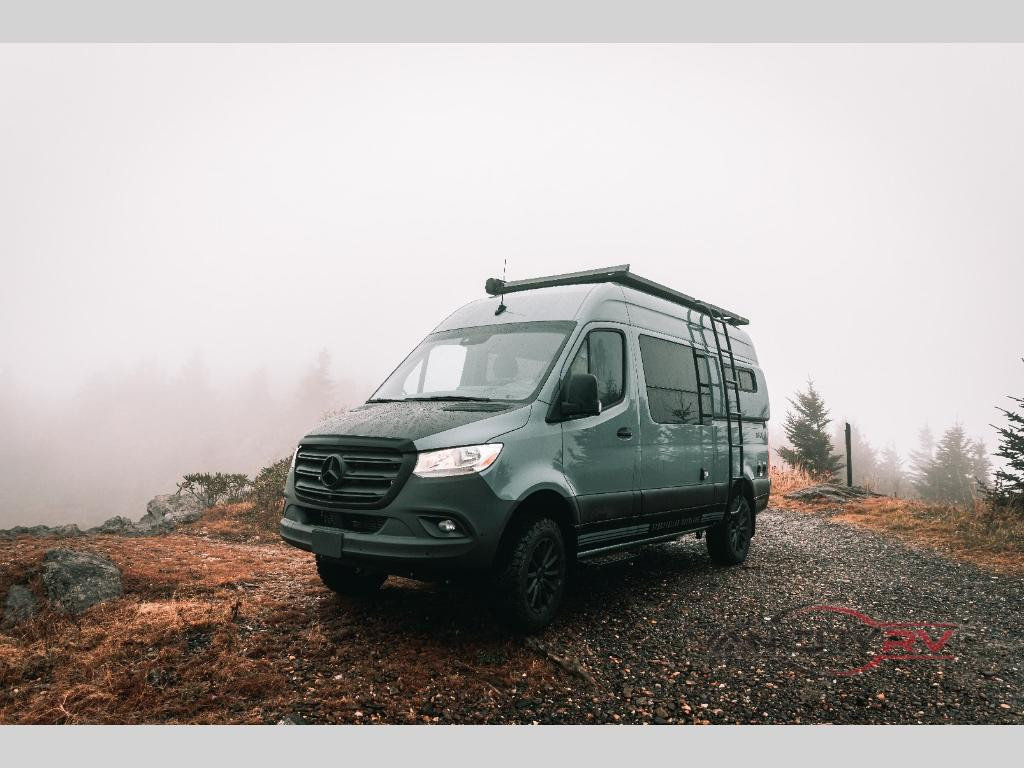 Go wherever your heart takes you, even off-road, in the Storyteller Overland Beast Mode 4×4 class b motorhome.  This hearty motorhome features a 3.0L V6 turbo diesel engine with 4×4 all-wheel drive and 275/70/17 tires.  You can even haul your bikes, kayaks, and more, thanks to the rugged roof rack!
Additional Features:
Beast MODE Custom Graphics
Full-Size Spare Tire
Portable Induction Cooktop
Exterior Fold-Down Table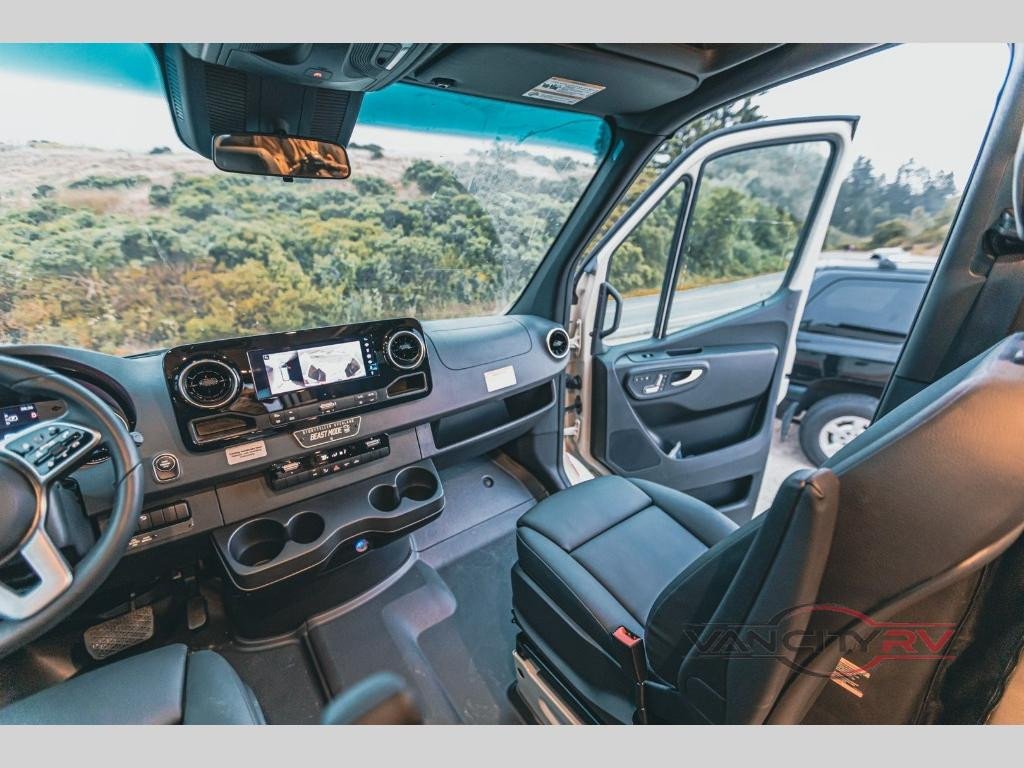 You'll never lose your way in the Storyteller Overland Mode 4×4, which offers intelligent navigation and a 10″ touchscreen MBUX multimedia system.  If you're looking for a way to enjoy your time off-the-grid, the 12kWh M-power energy storage system will help you make the most of your days.  Additionally, the power awning will keep you cool on the hottest days while you relax.
Additional Features:
Four-Wheel Drive
103-Cubic Foot Storage
Halo Shower System
Rugged Roof Rack
Hot Water Recirculation
Bug Screens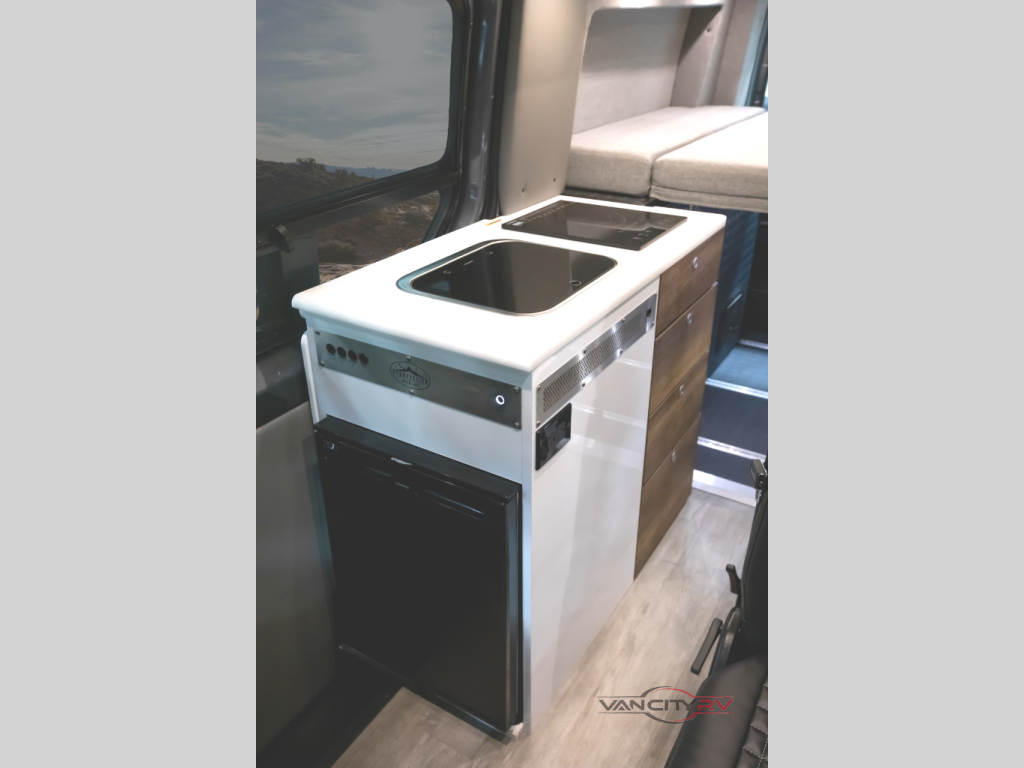 The Storyteller Overland Stealth Mode 4×4 class B motorhome is yet another amazing combination of sleek exteriors and luxury features. The hot water recirculation system and the smartphone wireless charging station are just a few of the features that will upgrade your vacations. If you're hauling some outdoor gear, you can easily access all your overhead equipment, thanks to the tubular side-mount ladder.
Additional Features:
Stealth Graphics Package
Mercedes Blue Grey Paint
Custom Emblems
Storyteller Updog Rear Step
Halo Shower System
Intelligent Navigation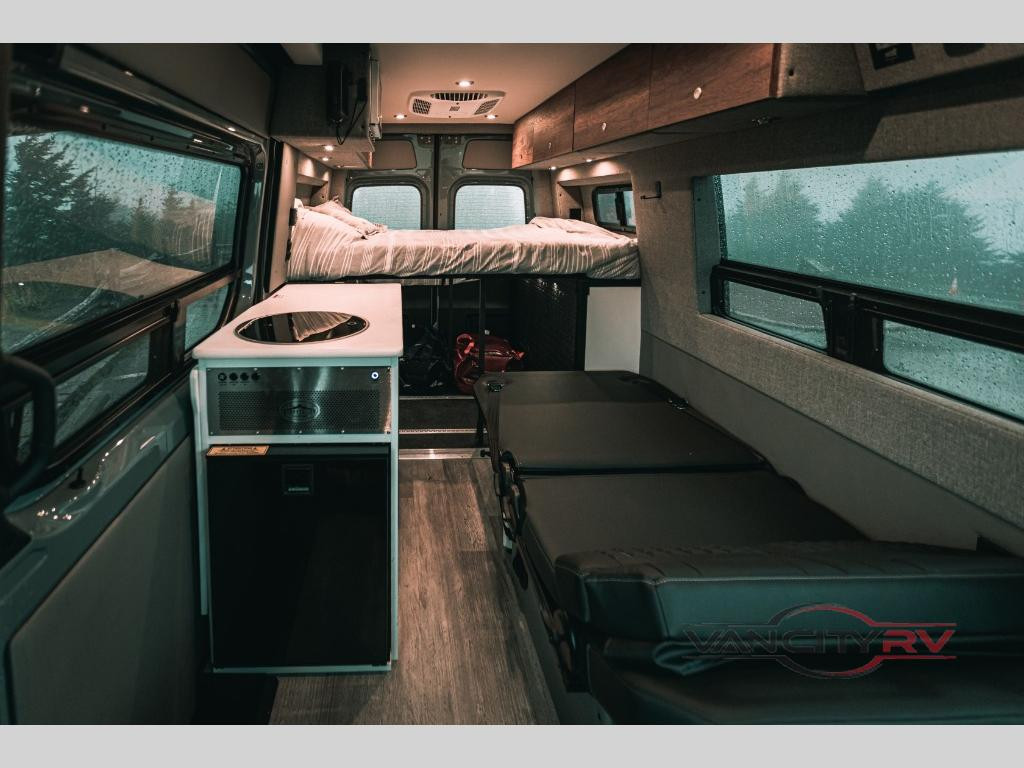 Don't wait!  Order your Storyteller Overland class B motorhome from Van City today and start making memories to last a lifetime.  Contact us for more information.