What does your dream vacation look like?  Is it traveling the country to see the most incredible sightseeing spots with your loved ones?  Maybe it's a quiet fishing trip to a secluded campground where you can enjoy some peace and quiet.  Whatever it may be, the Storyteller Overland class B motorhomes for sale at Van City RV can get you there.  See three incredible floorplans available today in this Storyteller Overland class B diesel motorhome review.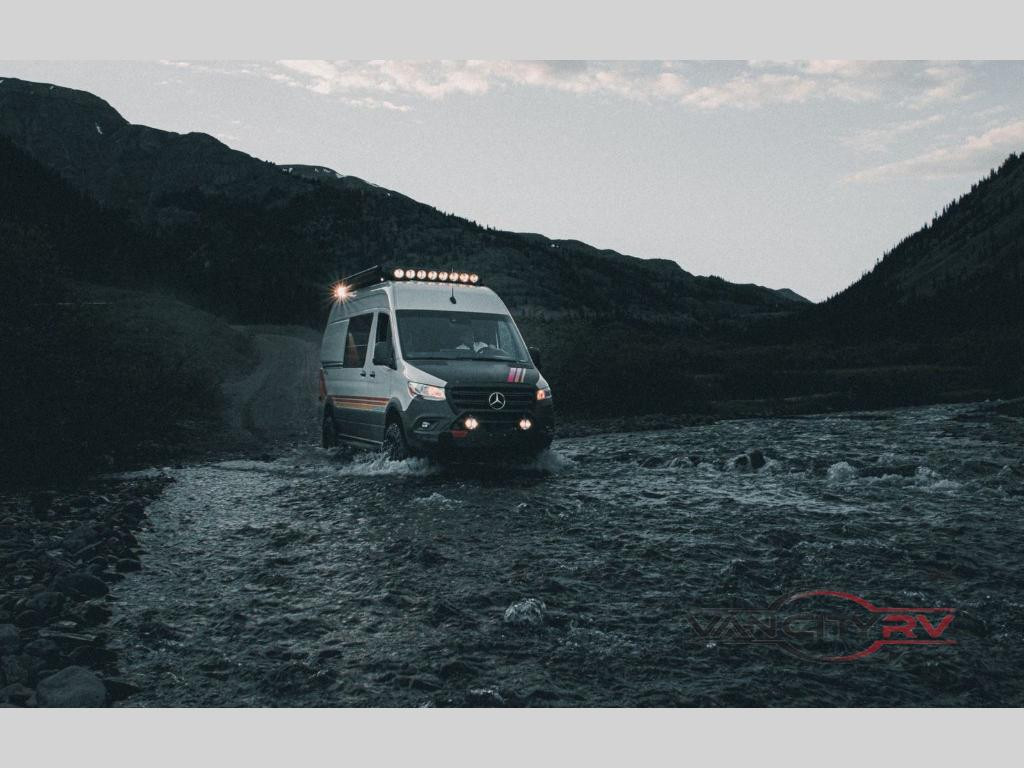 Find some peace and quiet in a place no one else can get to when you travel in one of the Storyteller Overland Stealth Mode diesel motorhomes.  These units provide smartphone wireless charging for your convenience in the cab and a 10″ touchscreen MBUX multimedia system.  The hot water recirculation system provides you with continual hot water during your stay.
Additional Features:
Stealth Graphics Package
Mercedes Blue Grey Paint
Custom Emblems
Storyteller Updog Rear Step
Halo Shower System
Intelligent Navigation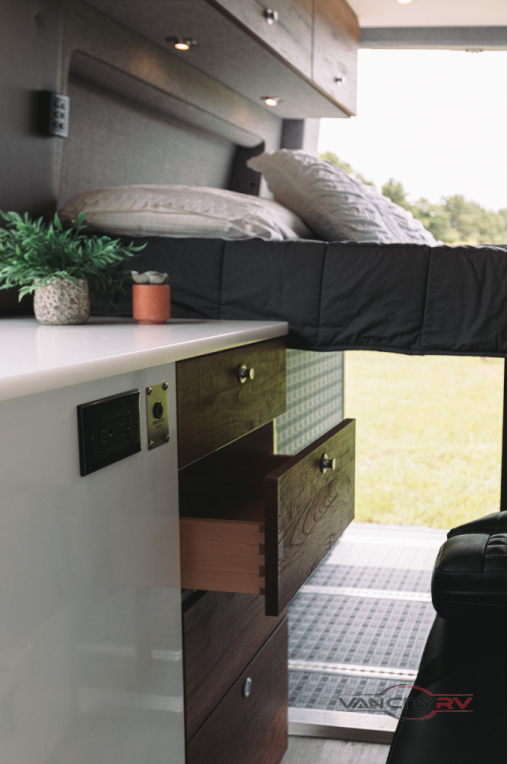 Go anywhere with the Storyteller Overland Beast Mode motorhome with the 4×4 all-wheel drive and 3.0L V6 turbo diesel engine.  You'll love having the freedom to find a private, unique camping spot to spend your time away.  Additionally, the Havelock wool insulation makes it easy to take this RV camping even in the winter.
Additional Features:
Beast MODE Custom Graphics
Full-Size Spare Tire
Portable Induction Cooktop
Exterior Fold-Down Table
Rugged Roof Rack
275/70/17 Tires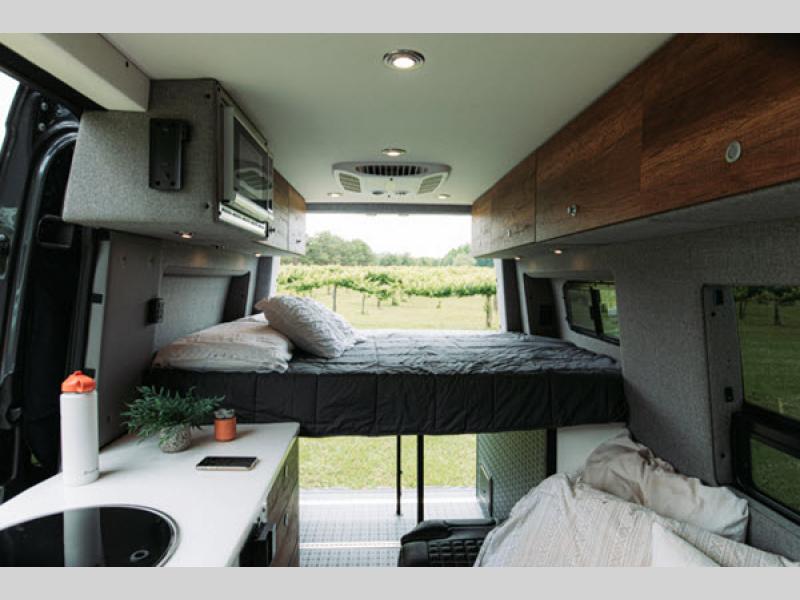 This MODE 4×4 class B diesel van is an exceptional choice for anyone who loves off-road camping.  The 18″ off-road tires and exclusive LiveFree OTG 12kw lithium power system make any off-the-grid destination possible.  You'll love the cozy interior that features a low-profile HVAC system so that you can stay perfectly comfortable no matter what the weather is like outside.
Additional Features:
Four-Wheel Drive
150′ Cubic Storage
HALO FlexShower System
Sleeps Four
Lithium Power System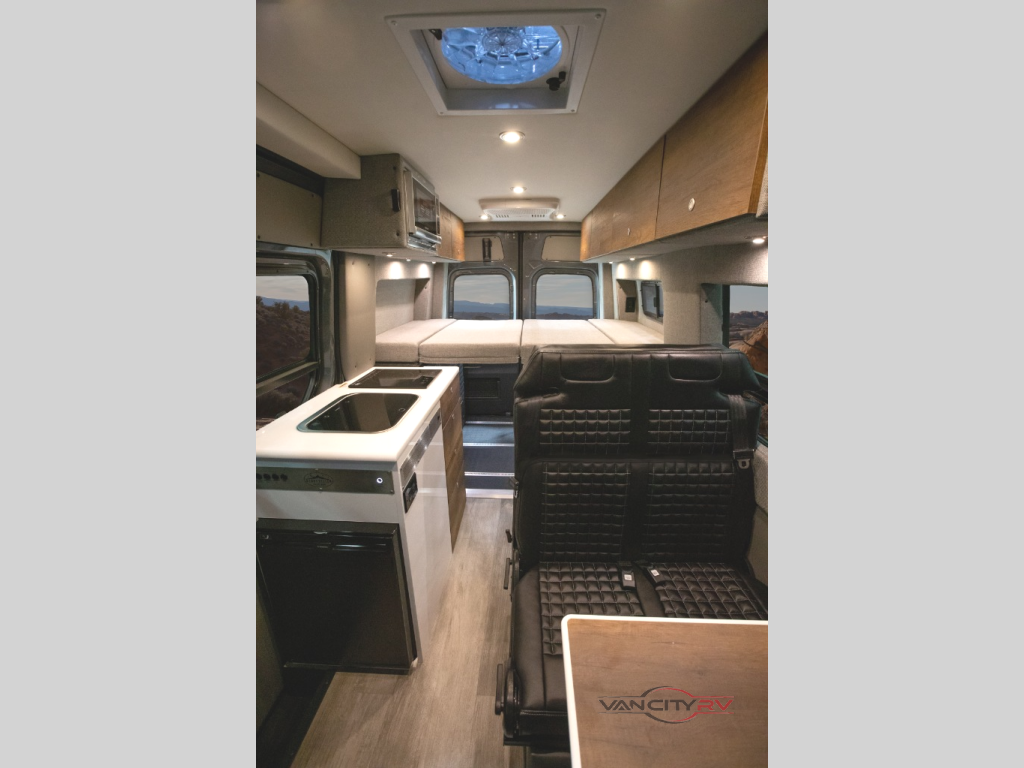 Take charge of your next adventure!  Explore more places in a Storyteller Overland class B motorhome from Van City RV.  Contact us for more information.