Set your adventurous spirit free when you take home one of the inTech travel trailers for sale at Van City RV. These travel trailers and toy haulers are built to be easy-to-tow, easy-to-store, and feature all the amenities you'll need to make the most out of your vacations. Check out four of our most popular brands in this inTech travel trailer review.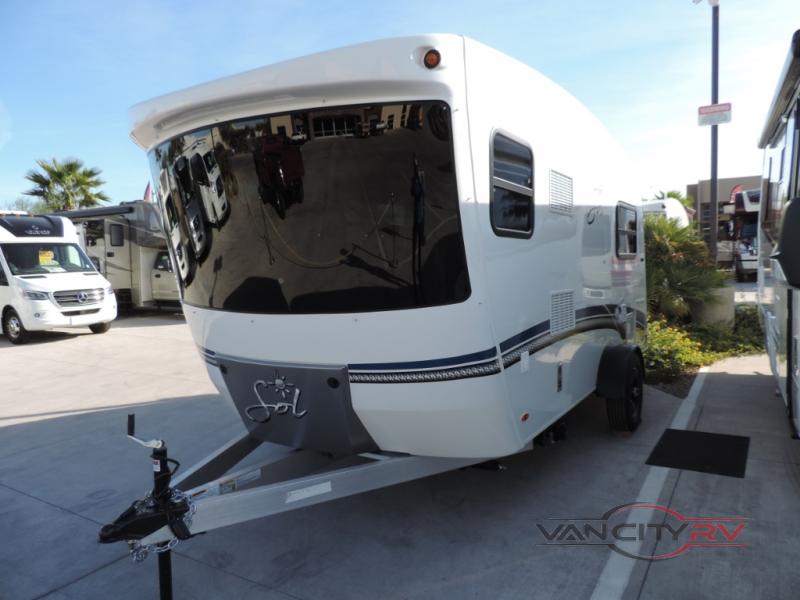 Sol Travel Trailer
The Sol travel trailer is a great option for anyone looking for a camper that won't weigh you down.  These compact travel trailers are built to go anywhere with ease and provide you with the comforts of home no matter where you find yourself.  Inside, you can enjoy a queen-sized bed in the rear, with beautiful windows to allow in the natural light, a large U-shaped dinette that doubles as extra sleeping space, and a wet bath.  Additionally, the farmhouse sink in the kitchen gives this travel trailer a beautiful, homey feel.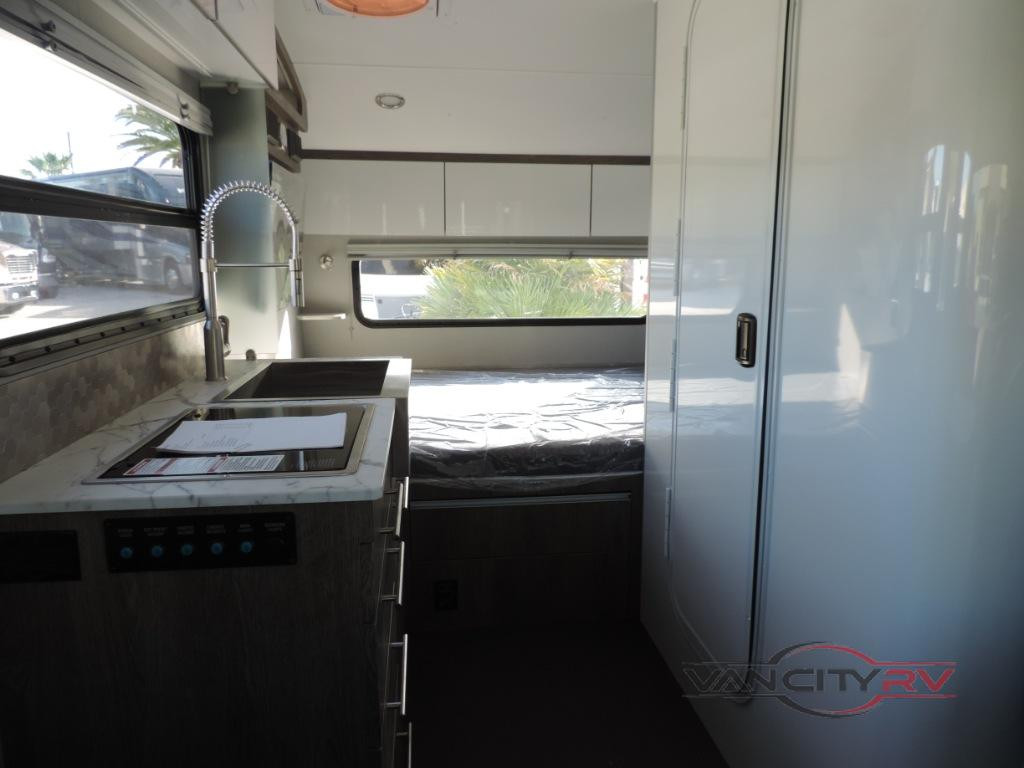 Flyer Pursue Travel Trailer
If you're looking for something that gives you everything you need for a weekend of fun and adventure, and doesn't need a lot of space to store it when it's not in use, then the Flyer Pursue travel trailer is perfect for you.  This travel trailer features an optional outdoor kitchen slide out with a 12V fridge.  The interior of this travel trailer comfortably sleeps two, and you can opt for the add-a-room tent feature for additional indoor space. The all-aluminum, all-tube cage frame is able to easily haul 1,200 lbs of cargo.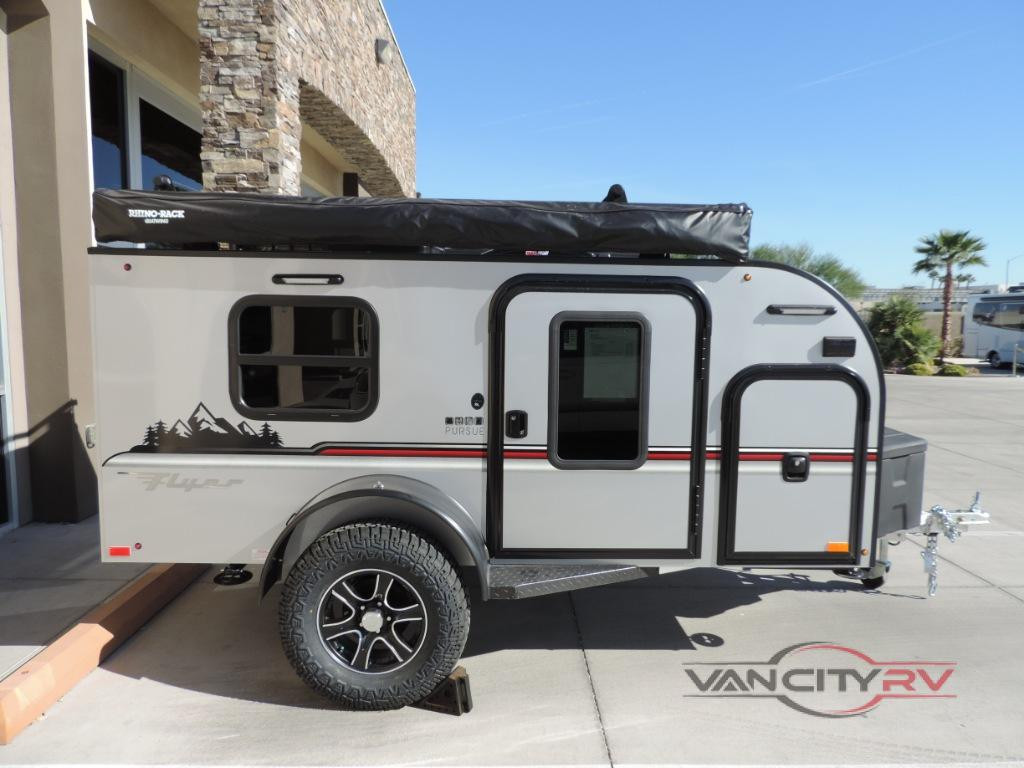 Flyer Toy Hauler Travel Trailer
Another great option in these inTech travel trailer is the Flyer toy hauler.  The one-piece aluminum roof gives you a clean aesthetic you'll love, and the fully-welded frame gives this little toy hauler the ability to take on over 1,500 lbs of cargo weight!  Contact us for more information on ordering an inTech Flyer toy hauler travel trailer from a Van City RV location near you.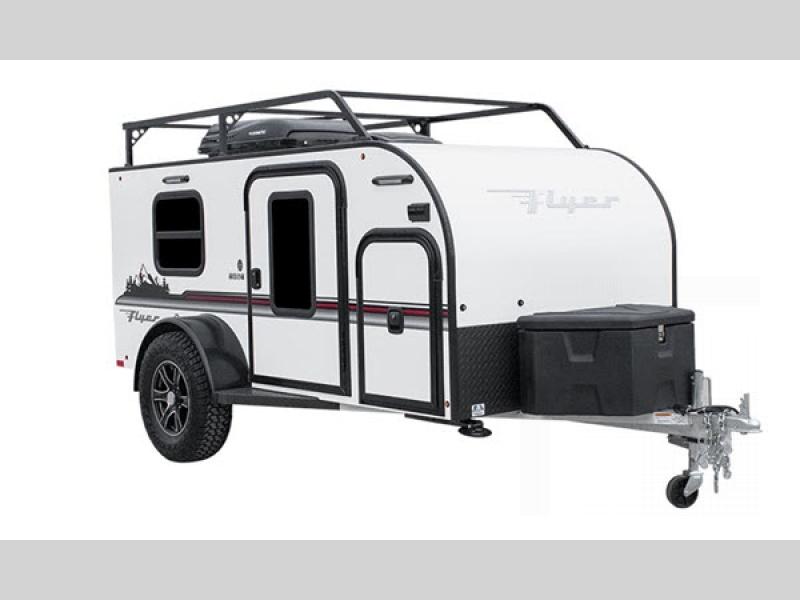 Luna Lite Teardrop Trailer

Last, but not least, the inTech Luna Lite teardrop trailer is an excellent way to get everything you need for RVing in a tiny, easy-to-tow package.  This teardrop trailer features a rear, outdoor kitchen with a sink, cooler, and cooktop.  You'll find additional storage above the sink and inside the main room, under the floor.  The beautiful interior features a large, picture window to allow in the natural light and the bed comfortably sleeps two.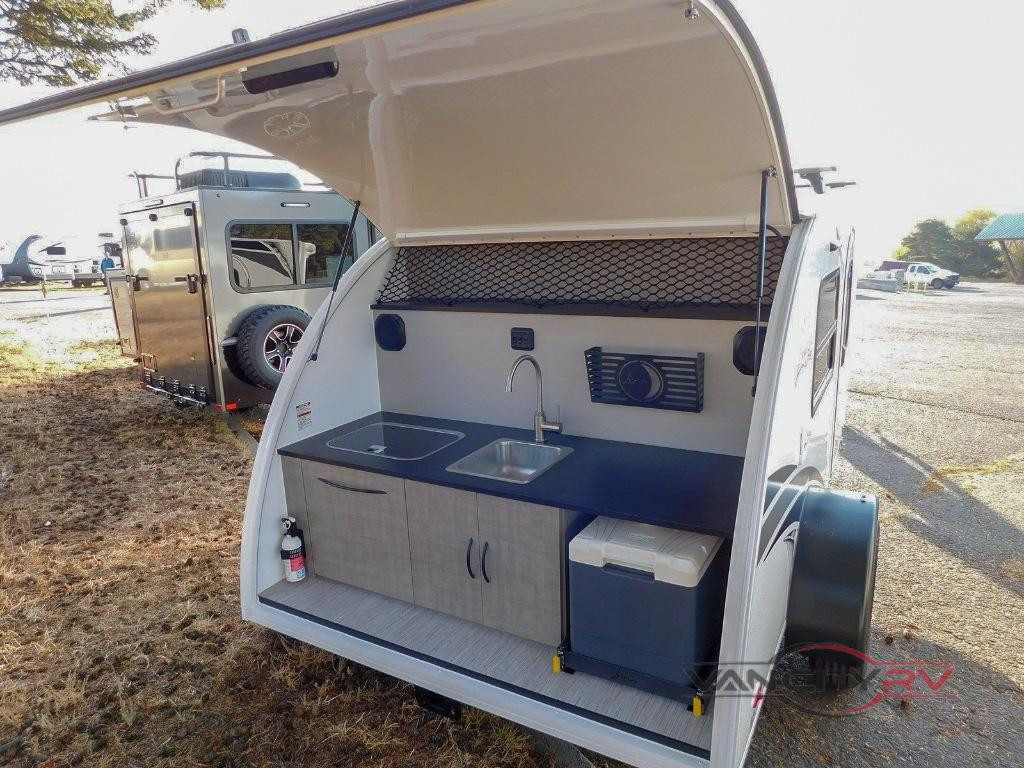 Contact us today to start living your life to the fullest with one of these inTech travel trailers. You'll love the freedom that comes with these RVs.