If you're a long-time tent camper who is ready to make the change to an RV, then the Intech Flyer Pursue travel trailer for sale at Van City RV may be right for you. This travel trailer is easy-to-tow and provides just the basics, so you can continue to enjoy the adventure of camping and get a great night's sleep. Find out which features you're bound to love in this Intech Flyer Pursue travel trailer review.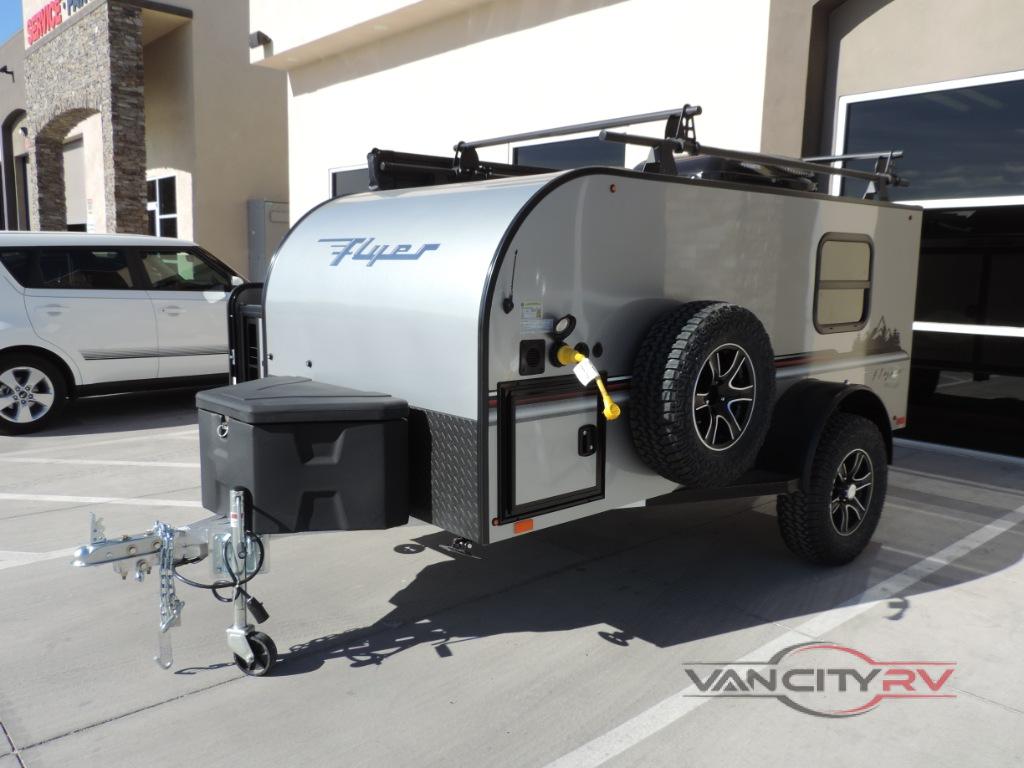 Easy-to-Tow
This travel trailer can easily be pulled behind your family vehicle, which makes it a fantastic solution for families that don't want to invest in a new truck. At 13' 9" in length, this compact trailer is ideal for first-time towers who want to try something small before jumping into towing a big rig. The hitch weight on the Intech Flyer is just 320 lbs with a cargo weight of up to 1,200 lbs! 
That means you'll have plenty of space for taking along any camping gear you need to make your vacation perfect.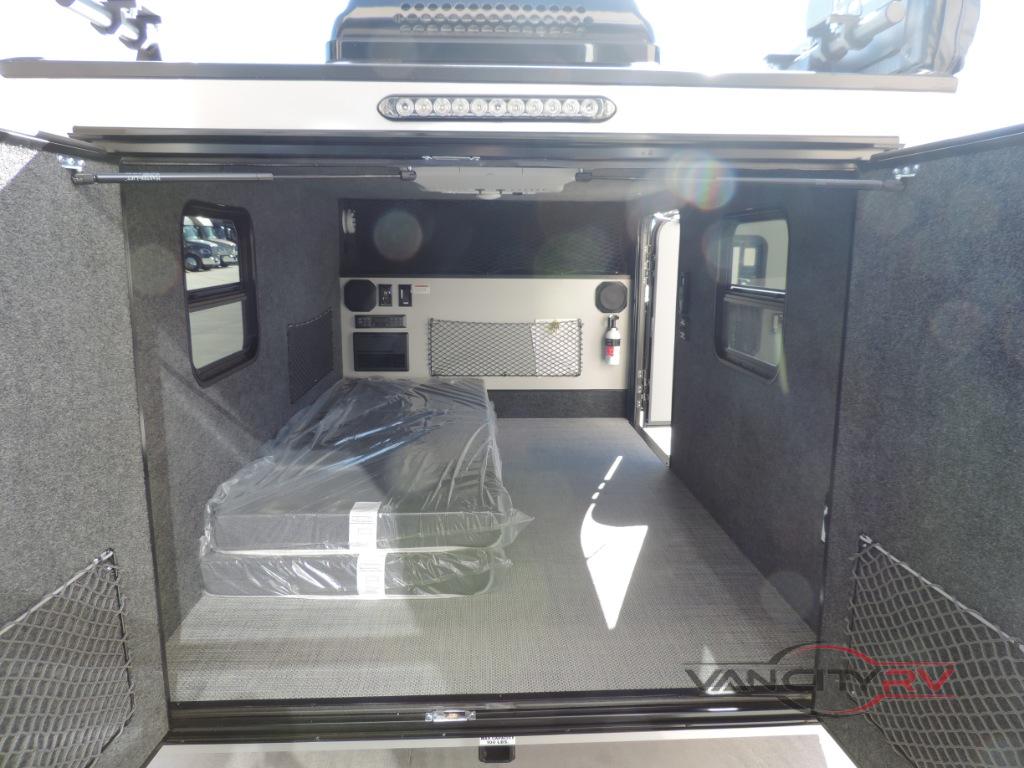 Outdoor Features
You'll love slide-out kitchen feature on this Intech Flyer Pursue! The kitchen comes equipped with a 12V refrigerator for storing all your drinks. 
The two-burner grill offers a great alternative to cooking over the fire, which can be a lifesaver if it rains. Additionally, this trailer is prepped for solar power, which makes camping off-the-grid even easier.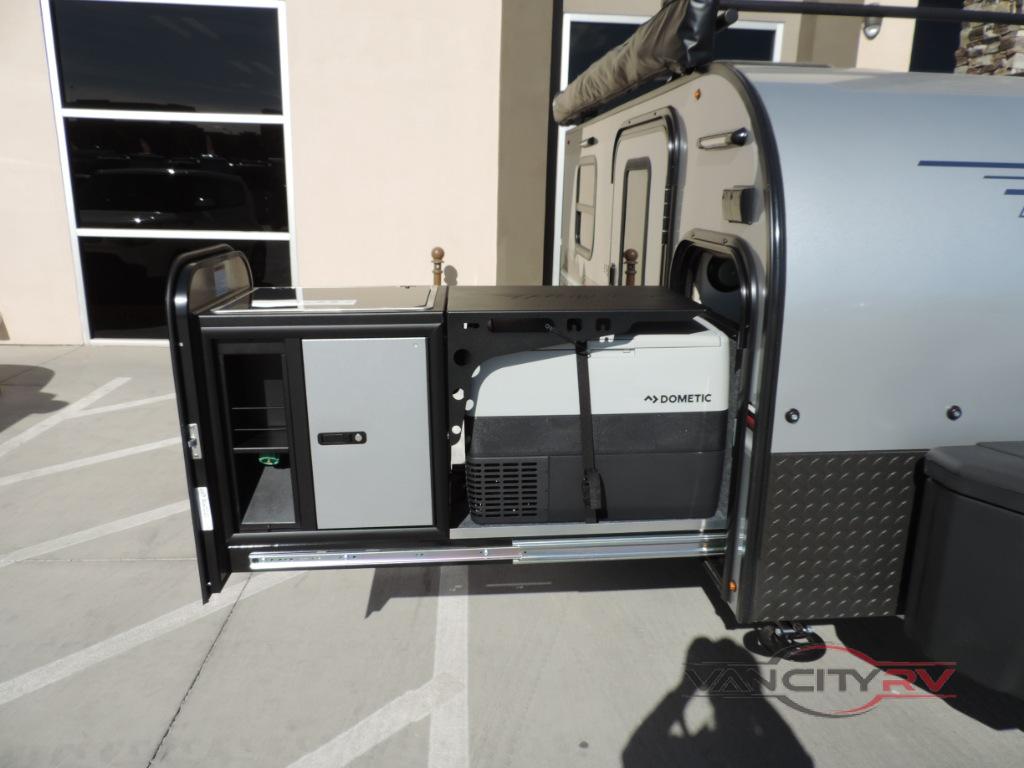 Upgrade Options
This travel trailer is perfect as an adventurous couple's coach, but it has expandable options! 
The Add-a-Room tent option gives you plenty of space to host another camper or expand on your living area at the campground.
If you're ready to take home one of these Intech Flyer Pursue travel trailers today, contact us! We'll be happy to help you find an RV that perfectly suits your need — looking for something a little more substantial? Check out our collection of motorhomes for sale!