If you are like me, you probably enjoy a little bit of spice in your meals, especially when the weather gets colder. This recipe below is a great way to start your mornings at the campground and packs a little bit of heat into your traditional biscuits and gravy! The biscuit recipe was found on SunRVResorts.com; the gravy recipe is a family recipe passed down from my husband's side. We enjoy this meal every holiday together and especially on chilly mornings.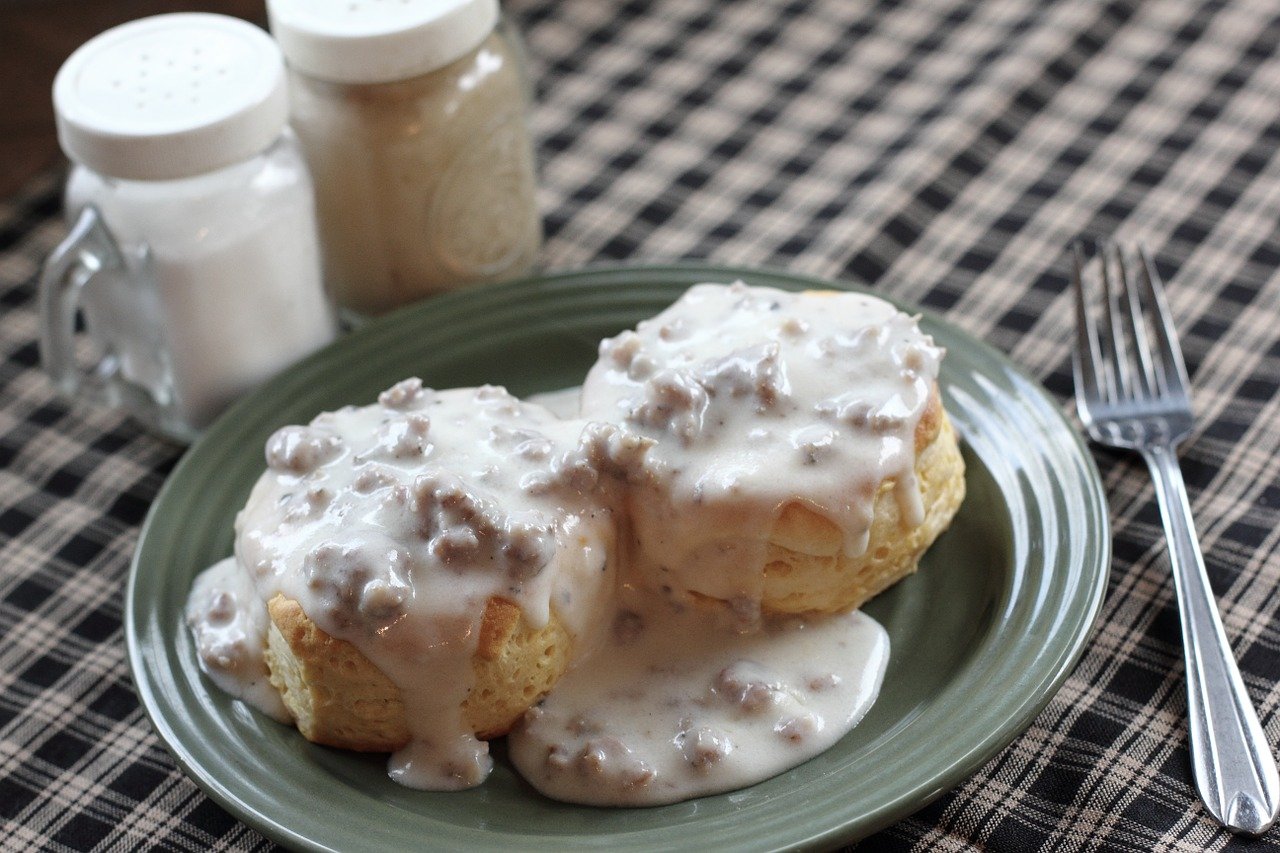 Ingredients
Black Pepper Biscuit Mix
2 cups flour
3 tsp. baking powder
1 tsp. sugar
1 tsp. salt
6 tbsp. dry milk powder
2 tsp. black pepper
4 tbsp. canola oil
½ cup shredded cheddar cheese
1 cup water
Spicy Sausage Gravy
1 package hot breakfast sausage
1 packet country gravy mix
1 cup cold water
1 cup milk
1 tbsp. white wine vinegar or balsamic — I use balsamic vinegar because I like the tartness, but my sister-in-law uses white wine for the cleaner tang.
salt and pepper to taste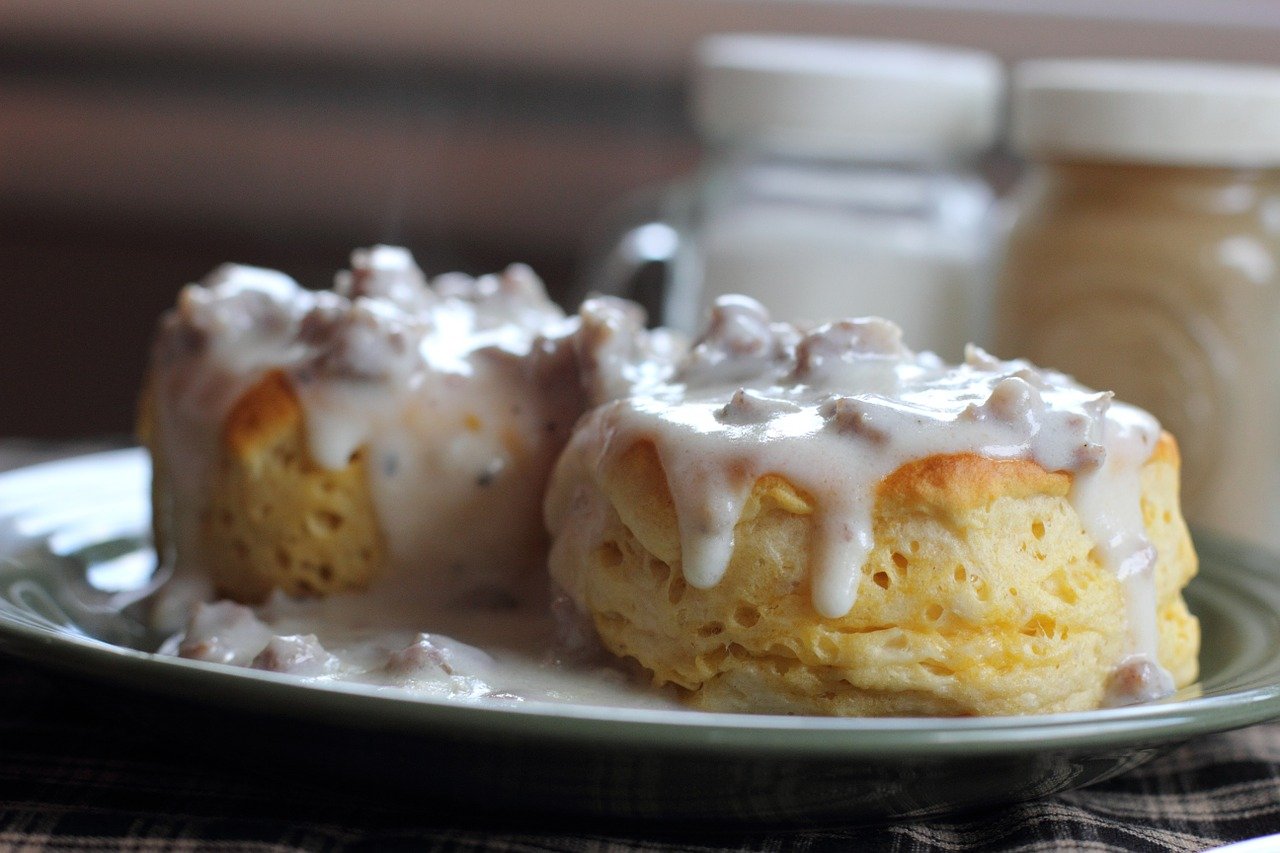 Directions
Biscuits recipe from SunRVResorts.com
Combine flour, baking powder, sugar, sale, dry milk powder, black pepper, and canola oil in a medium bowl, whisking to combine thoroughly.
Slowly add 1/2 cup, stirring to incorporate. Add the remaining 1/2 cup of water 1 tbsp. at a time.
When a thick batter forms, add in cheddar cheese and combine.
Heat a drizzle of oil in a cast-iron skillet over medium-high heat. Add 1/4 cup of batter to the oil and cook until golden brown.
Flip and cook the second side until golden brown and cooked through. The biscuits should be fluffy with no runniness.
Gravy
In a large skillet, brown the sausage. Once it is cooked through, remove from the pan and drain 1/2 the grease.
Add the water and milk to the skillet and whisk while slowly adding the gravy mix.
While it simmers to thicken, continue to stir, adding vinegar, salt, and pepper to taste.
When the gravy is thick, add the sausage back to the skillet and combine.
Serve hot over biscuits and enjoy!
Tip: We frequently will make eggs and bacon to eat with the biscuits because they taste fantastic with the biscuits and gravy when eaten like a sandwich. 
If you are looking for the perfect RV to take on your next adventure, check out the RVs for sale at Van City RV today! Contact us today to order.