Are you thinking of trading in your late-model RV for an upgrade?  There's never been a better time to make the switch to a Dynamas DynaQuest LX super C motorhome for sale at Van City RV.  These luxury RVs will offer all the amenities and features of home so that you will feel right at home wherever you go.  See why you want your next RV to be a DynaQuest in this Dynamax DynaQuest XL super C motorhome review.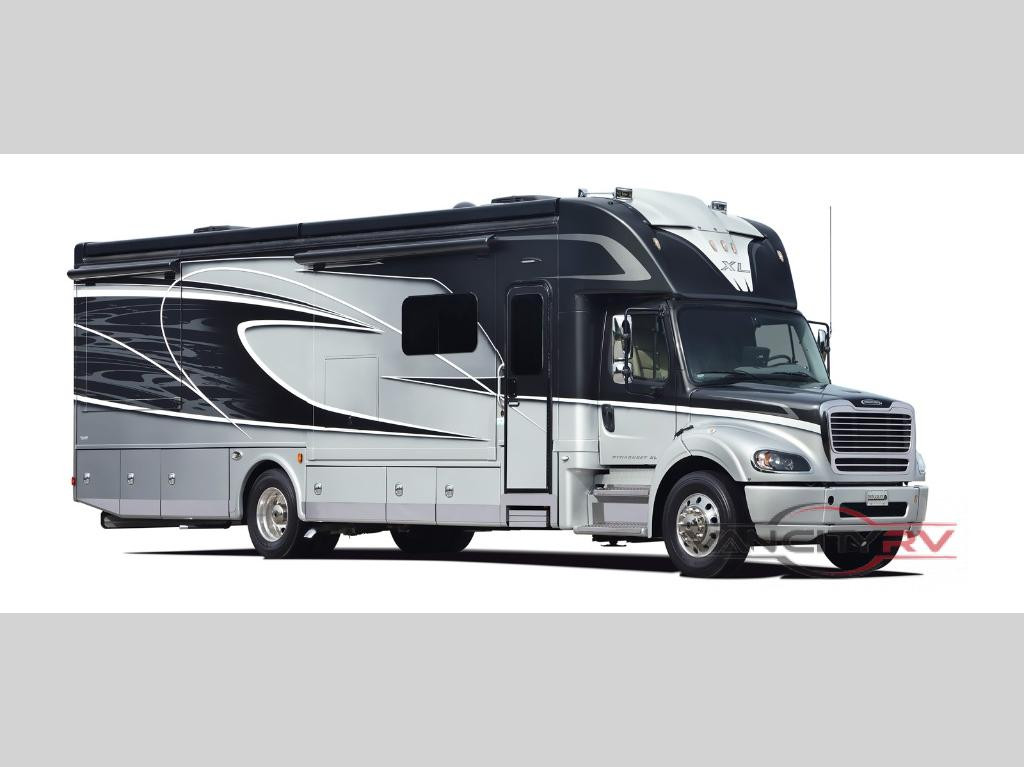 Engine Quality
You can enjoy the smooth ride of this Freightliner® M2 112 chassis with a Cummins® 8.9L ISL turbo diesel engine with 450hp/1,250 lb.-ft. of torque and an Allison® 3200 TRV Six-speed automatic transmission.  This engine and chassis will make the entire length of your cross-country camping adventure a breeze.  Additionally, the 100-gallon twin 50-gallon aluminum fuel tanks will keep you on the road longer.
Superior Luxury
You'll never have to crowd into the bathroom again with the bath and a half available in this DynaQuest XL 37RB at Van City RV, and the master bathroom even features a dual vanity sink.  In the kitchen, you'll find a residential refrigerator to keep all your drinks and ingredients cool.  Step outside, and you can catch the big game on the 32″ exterior TV.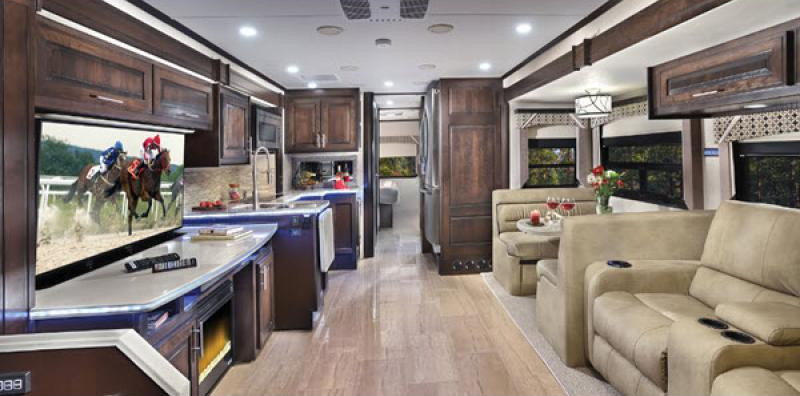 Family-Friendly
Take your whole family on the vacation of a lifetime in the Dynamax DynaQuest super C motorhome.  This family-friendly RV features a 40″ LED Smart TV in the living room so that you can stream your favorite shows and movies wherever you stay.  The Bose® sound system will give you a movie-theater experience, and the bunk over the cab is the perfect place for the kids.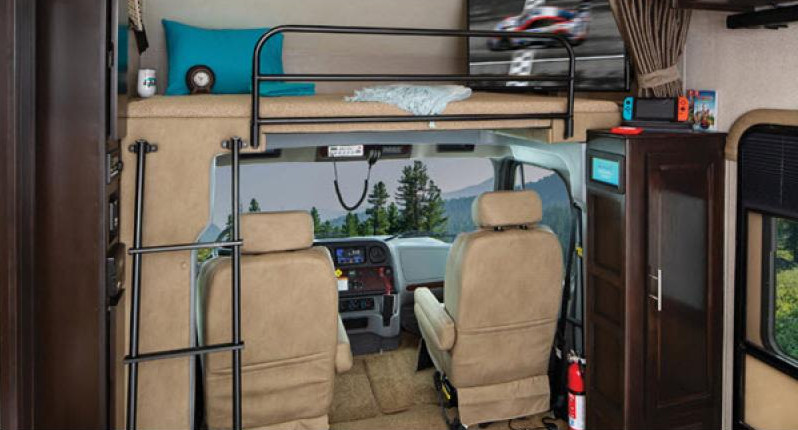 No matter where your travels take you, the Dynamax DynaQuest class super C motorhomes for sale at Van City RV are a premium RV that will keep you and your family happy for years to come.  Don't wait; contact us today for more information.